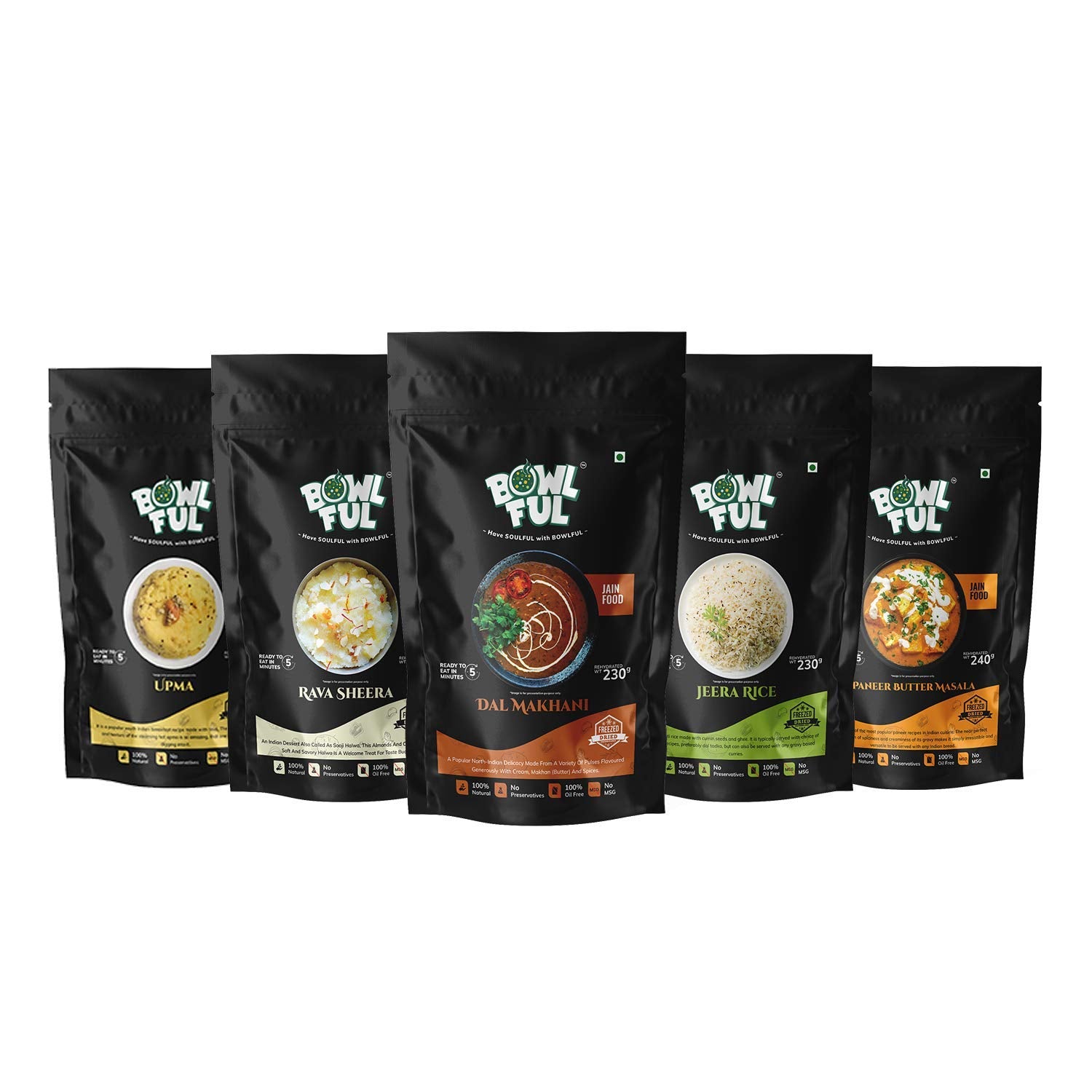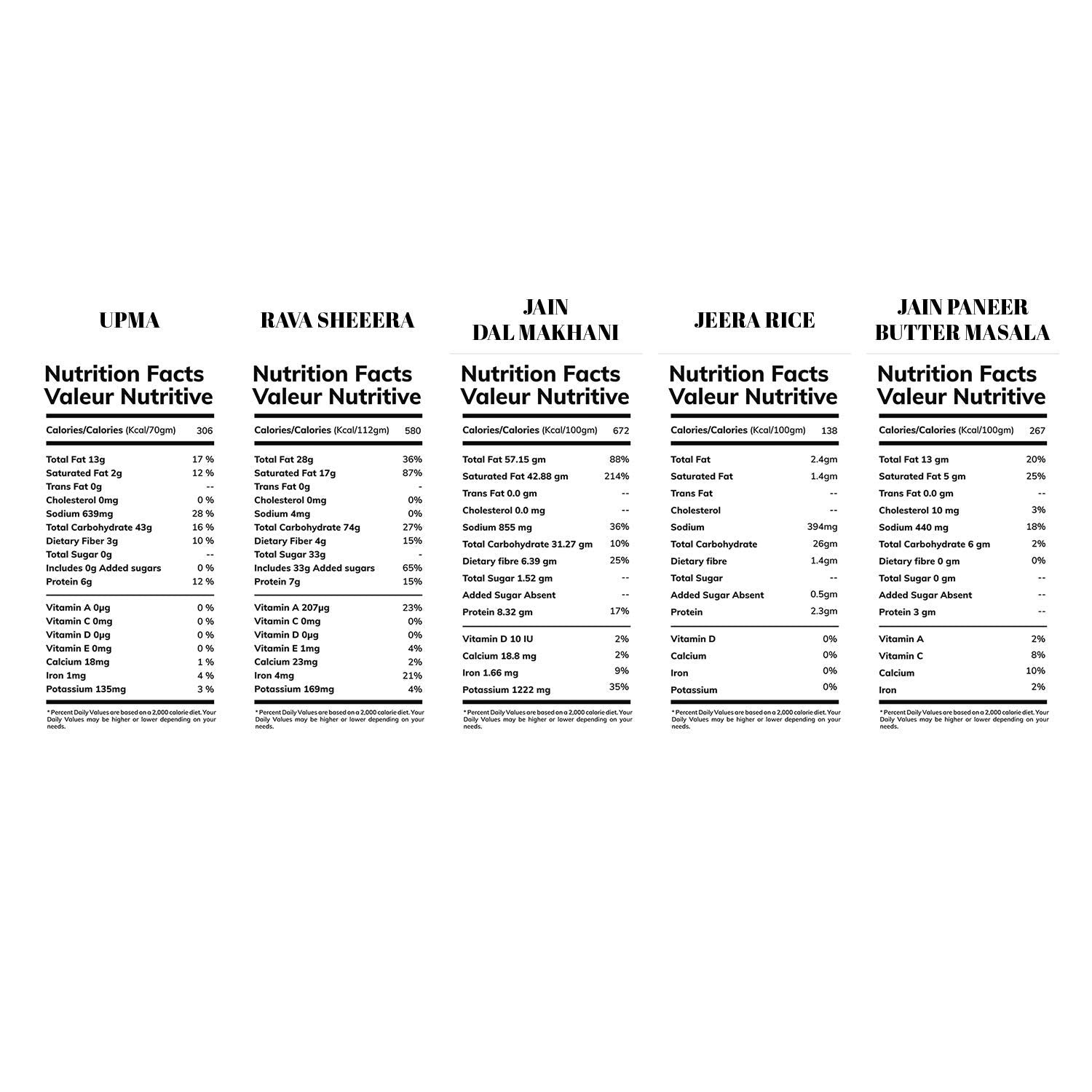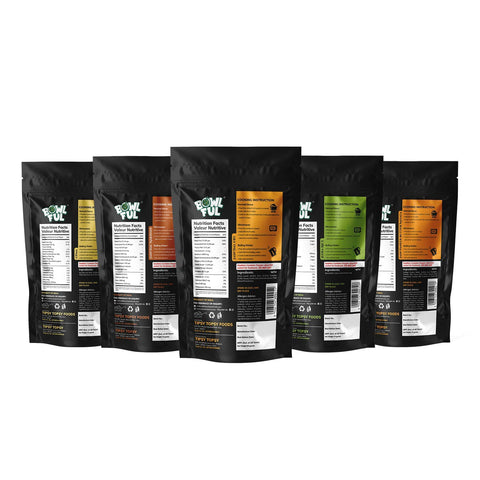 Dispatch in 24 hours
COD
Available
100% Natural
Preservative Free
Get it between -

NAME :
BowlFul Jain Full Meal 2, 100% Natural, Ready to Eat, Freeze Dried Food


ABOUT THIS ITEM :
COMBO CONTAINS: 1 Pack of Jain Upma 68Gms, 1 Pack of Jain Dal Makhani 75Gms , 1 Pack of Jain Paneer Butter Masala 75Gms, 1 Pack of Jeera Rice 77Gms, 1 Pack of Rava Sheera112Gms.



Ingredients INGREDIENTS :
Jain Paneer Butter Masala : Water, Cottage Cheese, Butter, Cashew nut, Sunflower Oil, Pumpkin, Tomato, Salt, Green Chilli Paste, Spices and Condiments. Contain Milk Products & Traces of Nuts. Upma : Semolina (83.33%), Sunflower Oil (14.16%), Salt, White Split Urad, Green Chili, Sugar, Dried Carrot, Dried Onion, Curry Leaves., Jain Dal Makhani : Black Lentils(25.20%), Tomato(21.00%), Butter(16.80%), Cream(16.80%), Ghee(13.02%), Green Chilli, Salt, Spices and Condiments., Rava Sheera : Milk(42.67%), Sugar(22.76%), Semolina(21.33%), Ghee(11.38%), Cardamom, Almond. , Jeera Rice: Basmati Rice, Ghee, Cumin Seeds, Salt.