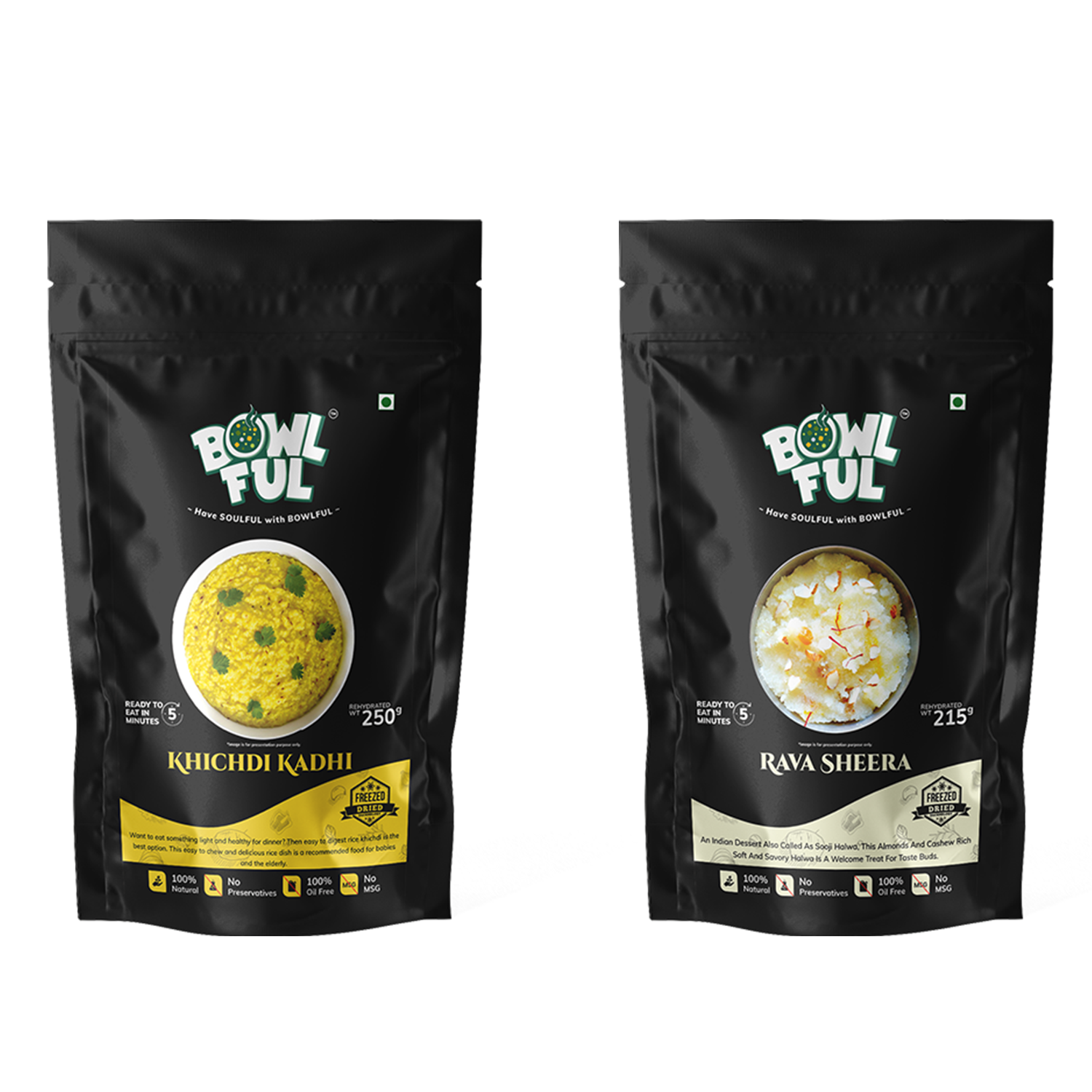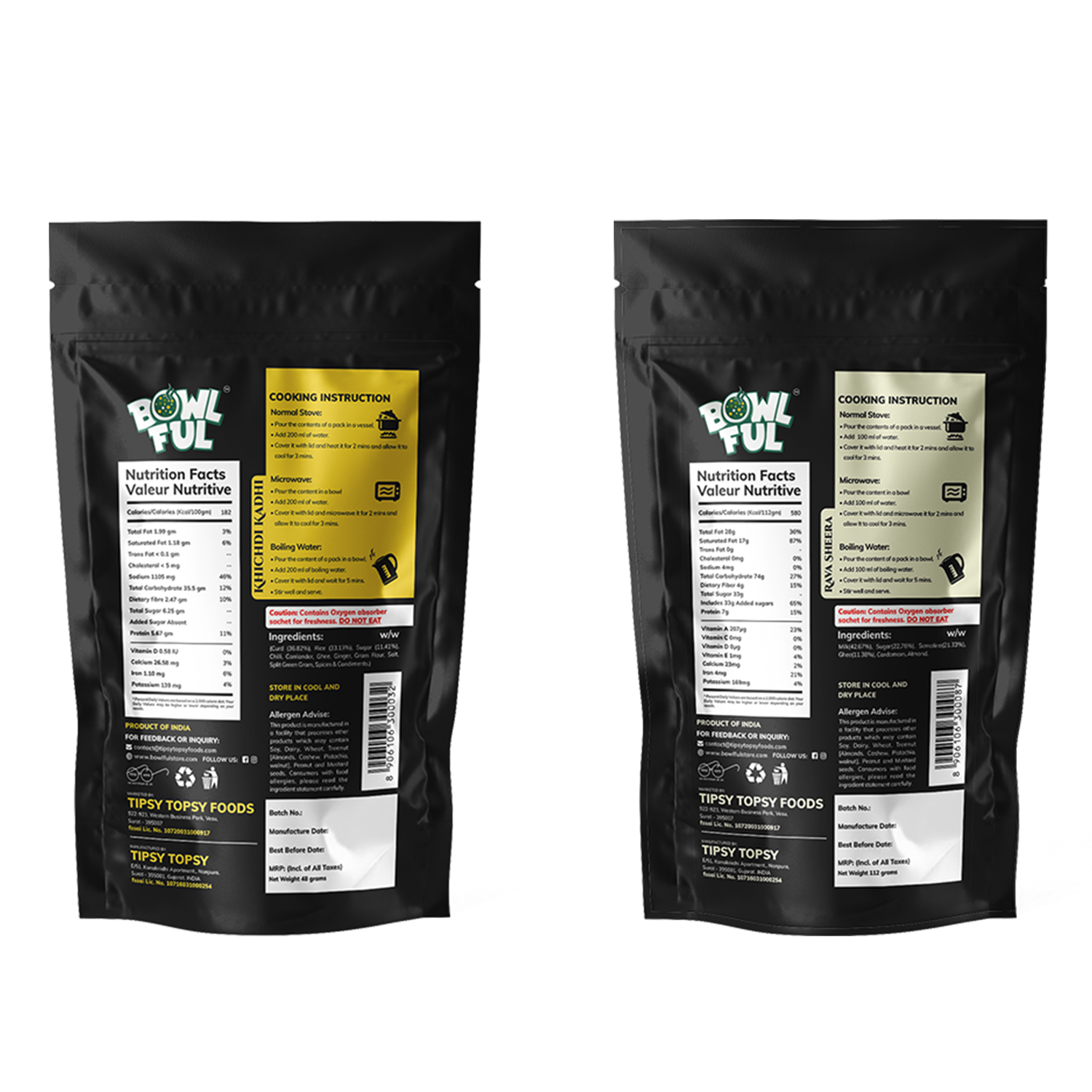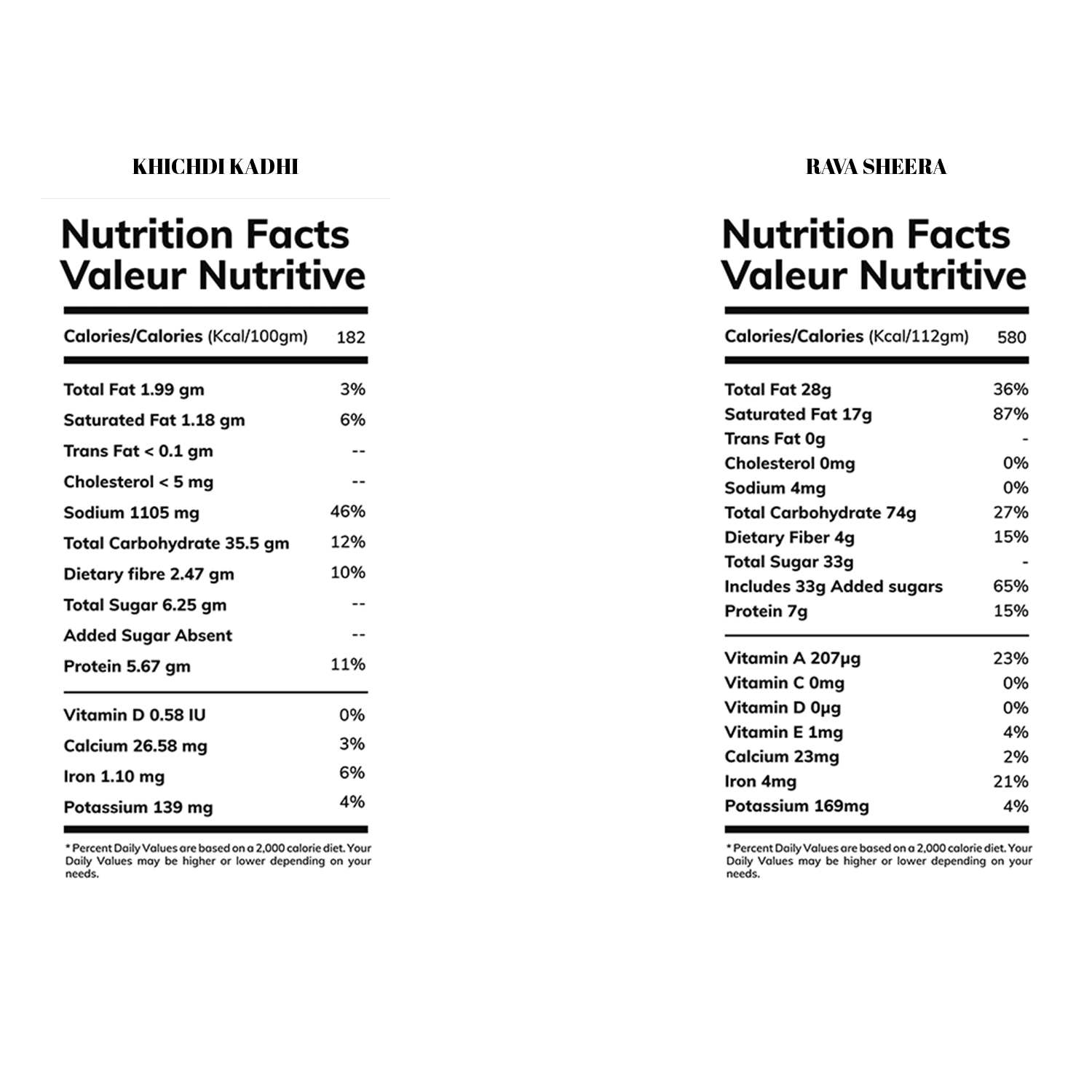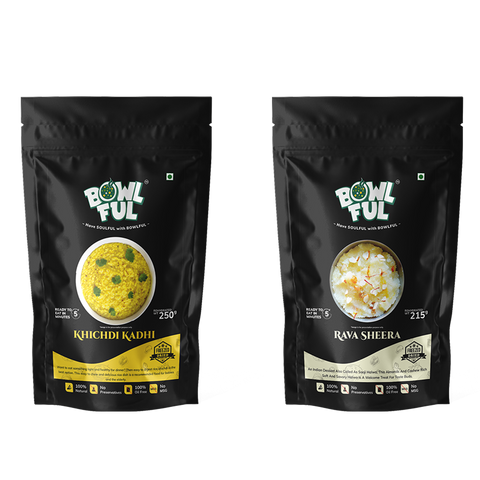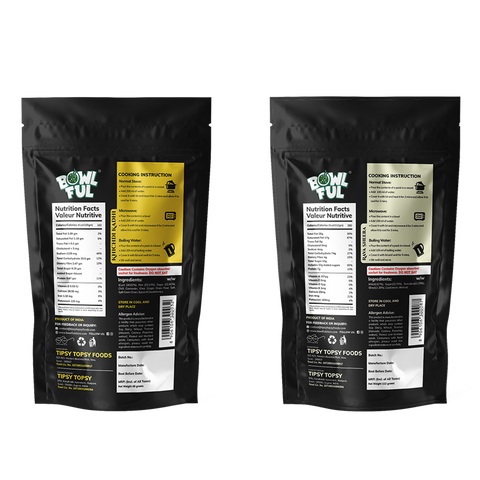 Dispatch in 24 hours
COD
Available
100% Natural
Preservative Free
Get it between -
NAME :
BowlFul Classic Combo, 100% Natural, Ready to Eat, Freeze Dried Food.


ABOUT THIS ITEM :
COMBO CONTAINS: 1 pack of Khichdi Kadhi 48 gms and 1 pack of Rava Sheera 112 gms


INGREDIENTS :
Rava Sheera : Milk(42.67%), Sugar(22.76%), Semolina(21.33%), Ghee(11.38%), Cardamom, Almond., Khicadhi Kadhi : Curd (36.82%), Rice (33.13%), Sugar (11.41%), Chilli, Corriander, Ghee, Ginger, Gram Flour, Salt, Split Green Gram, Spices & Condiments.

PRODUCT DESCRIPTION :

BowlFul's Classic Combo is light and healthy for dinner. Easy to digest rice khichdi is the best option. This easy to chew and delicious rice dish is a recommended food for babies and the elderly. With Rava Sheera it makes a perfect combination of a master stroke and thats why we call it our CLASSIC. This ready to eat recipes and flavors are inspired by BowlFul's family and their travels. Thoughtfully reinterpreted for no fuss, time-consuming preparation without the long ingredient lists required to make great Indian food. BowlFul's food is made with premium all-natural ingredients and BowlFul's time-honored family techniques. With a one-year shelf life, stock up your pantry so a satisfying Indian meal can be yours anytime!